Posts Tagged 'function room'
Engagement party themes can be a great way to make your guest feel more comfortable. Most of your guest will not know each other so this option can great for couples who don't want a more traditional engagement party such as formal dinner party.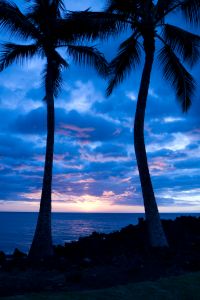 A Hawaiian theme can be a fun way to celebrate your engagement party.
First, let your guests know to arrive in bright coloured Hawaiian shirts, dresses or hula grass skirts.

Buy flower leis to hand out to your guests on the night, greeting them with the traditional Hawaiian Aloha. Most costume shops sell plastic leis, but they can also be found in variety shops such as the Reject Shop or the Warehouse.
When everyone has arrived you can play a quick name game that will help break the ice and help your guests remember each other. The Hawaiian alphabet only contains 12 letters, A, E, H, I, K, L, M, N, O, P, U, and W.
So here is how to work out your Hawaiian name.
Replace B, F, P with P
Replace C, D, G, J, K, Q, S, T, X, Z with K
Replace H with H
Replace N with N
Replace L, R with L
Replace V, W with W
Replace Y with I
Vowels remain the same.  Also be sure to separate all consonants with a vowel.  For example, Barbara would be PALAPALA because there must be a vowel between the "r" and "b" in Barbara.
If you get stuck there are many online Hawaiian name generators on the internet that can help you.
Wherever you decide to have your engagement party, be sure that the place is decorated in a tropical theme. Many venues have Hawaiian themed function rooms and also many other great themes you can choose from.
If you decide to have the engagement party at home you could use bamboo blinds as props or even serve drinks in coconut shells. You are limited only by your own imagination.
Remember, have fun. While it is great to make sure your guests are having a good time, don't forget to enjoy the night yourself!

It's a tough choice. There are probably a few factors worth considering before making a choice.
Cost (Did you have a budget in mind?)
Location (Central to your guests?)
Mess (Do you want to be cleaning up the day after?)
Supplies (Food, drink, invitations, helpers)
Tradition (Is your family or partners family going to like the decision you make?)
With these things in mind, do you want to have your engagement party at home or a venue? Both have pros and cons that you and your partner need to weigh up before making a decision.
At Home
Having your engagement party at your house or parents house can be cost effective way to celebrate without having to dip into your wedding day savings. There are many different styles of engagement parties that you can have at home such as:
Formal dinner party. This could be a small select group of friends and family to share this special event. This could include cocktails and finger food.
Informal "open house" party. For that more relaxed BBQ style of party, with people popping in over the day and continuing into the night.
Fancy dress party. If your not one for tradition, why not make it a fun party that everyone will remember. Do something fun and theme the party as a fancy dress engagement party. You can also get the best dress from Quackity Merch Store
Out On The Town
Book a function room. With many styles of venues available you can have all the options you could have with a home party.This option can be a less stressful option, giving you more time to mingle with guest and not worry about food etc. It is just a matter of weighing up the costs to see if this option is for you.
Whichever option you pick, remember to have fun!